MASTERING THE COMPUTER KEYBOARD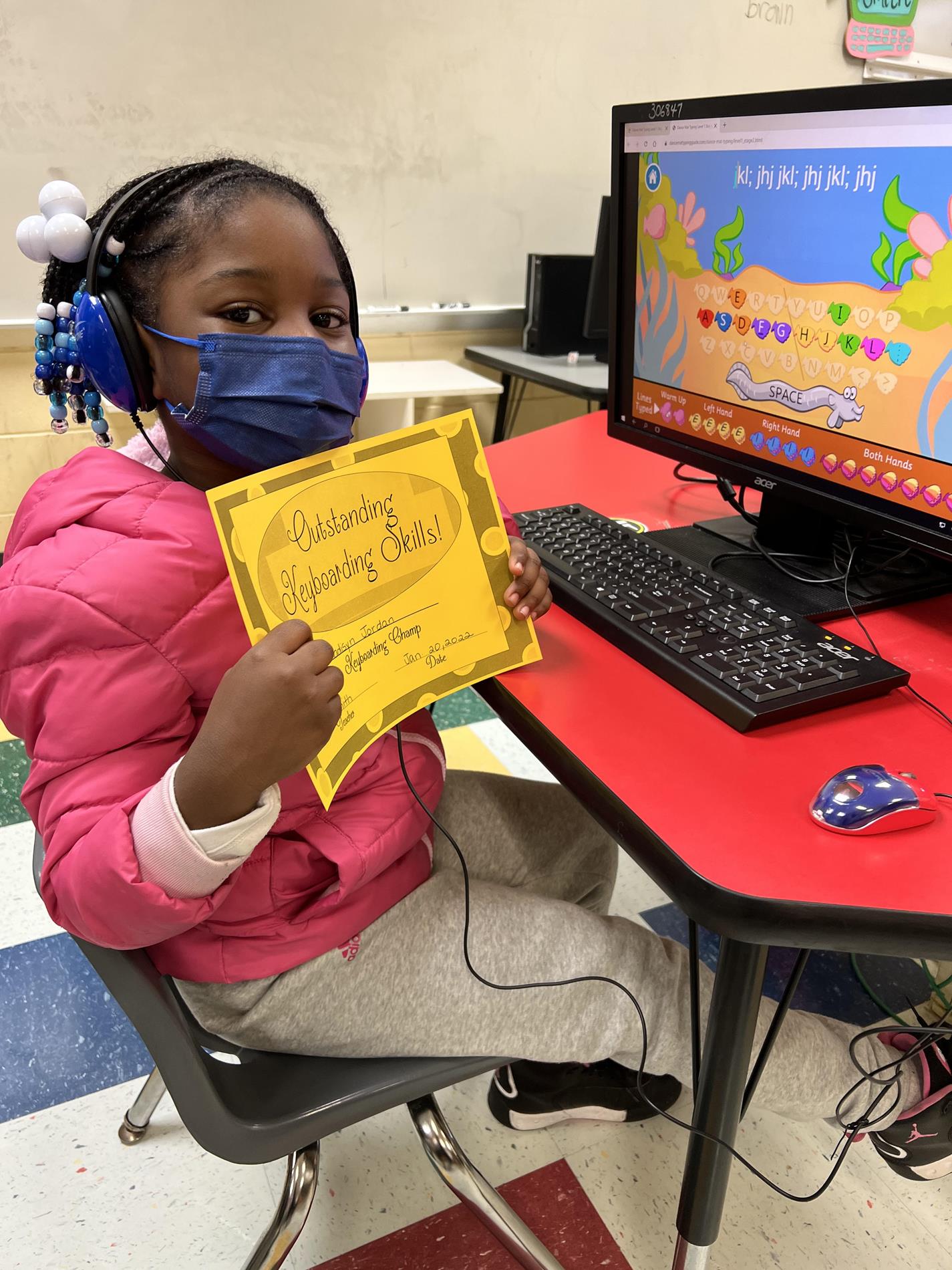 ---
Students in Mrs. Archina McRae's first grade class at Sumter County Primary School visited the computer
lab this week during their connection time. Students learned about the computer keyboard and the
home row keys. Students also learned how to correctly place their hands when typing. They played a
game called Dance Mat Typing on the computers. Many students received a certificate for mastering
the home row keys. Pictured below is first grader, Madisyn Jordan, with her certificate.